On our TouchBet Live Roulette machine, you can choose your personal favourite from the following games at 27 gaming stations:
Roulette – choose between two different roulette wheels in the machine game and one wheel in the classic game.
Poker – choose between Card Poker and Caribbean Poker.
Blackjack
Gaming machines – choose from eight different offers.
Baccarat
Sic Bo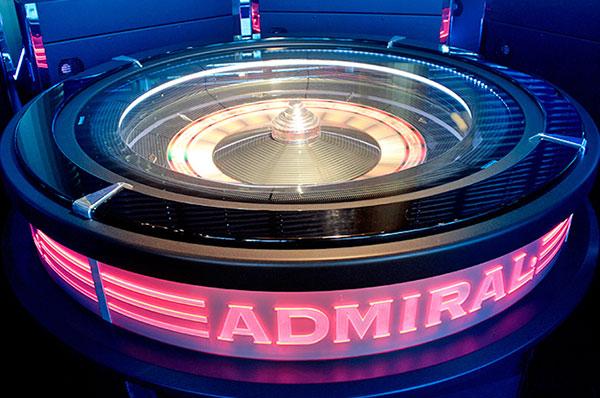 Have you chosen Roulette? Then start by choosing your favourite from our three live roulette wheels or even play several roulette wheels at the same time. Our TouchBet Live Roulette is played like French Roulette. You place your bet on your private tableau, which is simple to operate via a touchscreen. Then choose the amount of your bet and place your bet by tapping the screen. The betting options are equivalent to those at a real roulette table. You can choose between Plein, Cheval, Carré, Transversale pleine or Transversale simple as well as any other combinations. Series, such as the Zero game, are also possible on the virtual surface. You can conveniently set your last bet combination again with the repeat button. The winning number is determined by a pneumatically fired ball. The minimum and maximum bets are shown on the machines.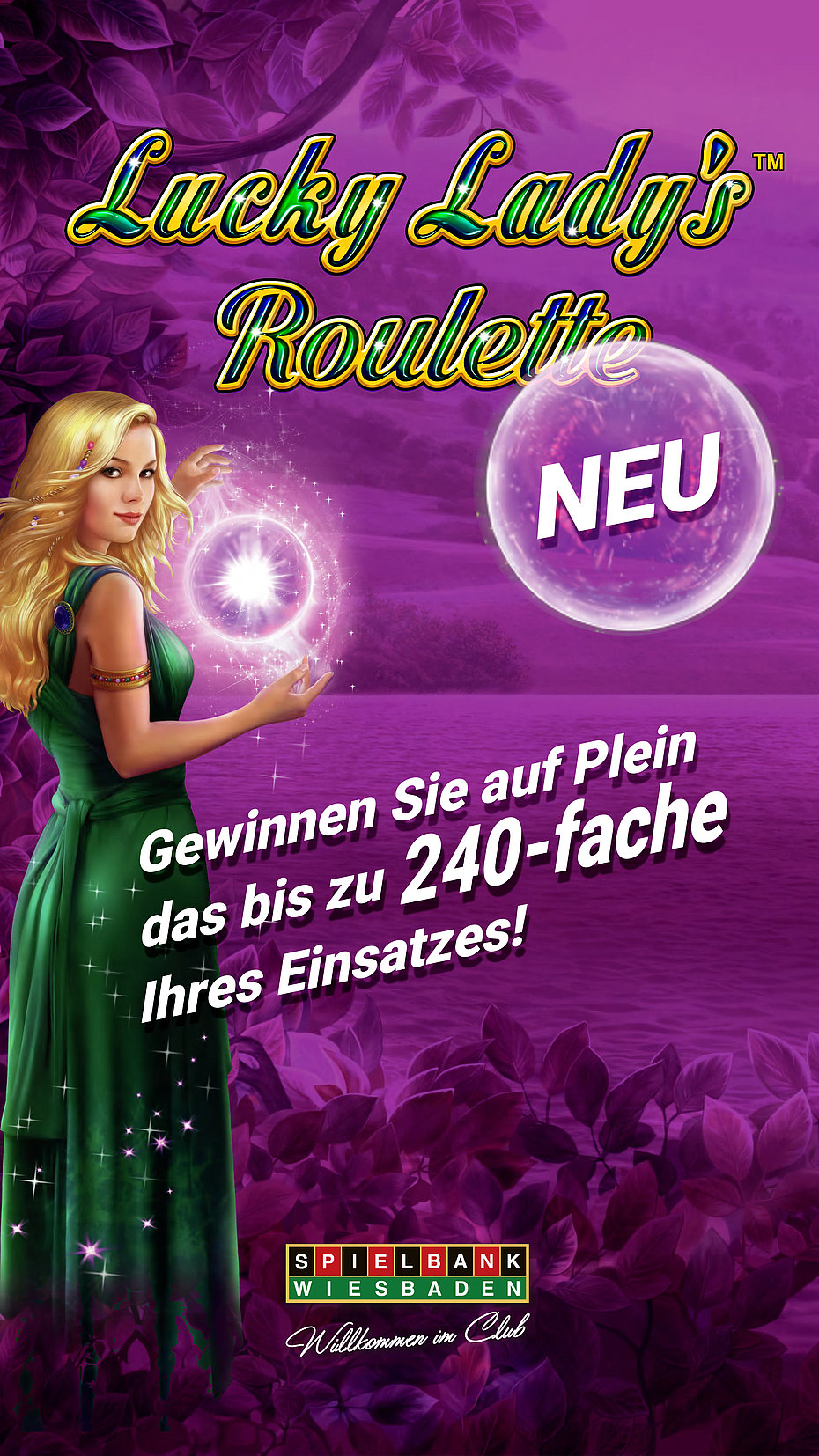 Roulette with Big Extra Chances
Lucky Lady's™ Roulette is an exciting new version of the roulette game where you can win up to 240 times your stake.
Place your bets on the layout as usual. You have the same odds as a traditional game of roulette on all outside bets and splits.
There is one exception: straight number bets pay out at 30 to 1.
In each game, after betting is closed and while the Roulette ball is still spinning, Lucky Lady picks 1-4 random Lucky Lady bonus numbers from 0-36. All bonus numbers together receive multipliers of 210 times the stake. The amount for each number is displayed on the magic spheres. The total bonus multipliers of 210 times the bet will always be randomly distributed among the number of spheres. At 'No More Bets', the random Lucky Lady bonus numbers are revealed to all players at the top of the roulette layout, along with their respective bonus multipliers, and the bonus numbers are highlighted on the betting field.
Straight number bets on these highlighted numbers win the respective LUCKY LADY BONUS MULTIPLIER.
If the game result matches a Lucky Lady bonus number and you have placed a bet on that number, you'll get your 30 to 1 straight bet plus the stake placed on that number multiplied by the LUCKY LADY BONUS MULTIPLIER drawn for that number.
This means you could win up to 240 times your stake!